Our Featured Guests Include:
Eric Trump
General Michael Flynn
Mike Lindell
Roger Stone
Lara Logan
Robin D. Bullock
Julie Green
Dinesh D'Souza
Kash Patel
Peter Navarro
Edward Dowd
Devin Nunes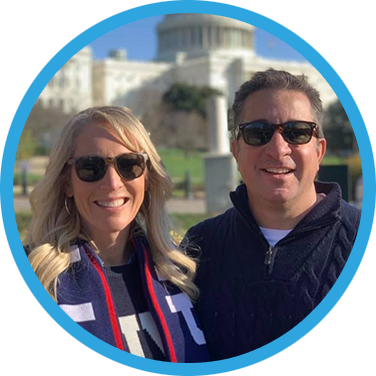 ---
about the founders
Stacy and I have always been entrepreneurs. We grew up in rural Kansas… Farm Country… and with very conservative values instilled in us. At 23 we started a successful online product brokerage company that gave us the freedom and flexibility to travel. We experienced the coastal values which only gave us a deeper appreciation for the Flyover Values we had grown up with as "Normal." In 2016 we watched as a man we had respected in the business world took on the "Swamp" and "Fake News Media." As he campaigned to be President we felt that he was truly a voice for the unrepresented majority in our country.
This man spoke the values of the Midwest and teared up as he talked about his love for our Country. Instead of apologizing for our flaws, he celebrated a system of government that grew to reflect the ideals of our founding documents. FINALLY, we had someone in the White House that stood up for us! We watched throughout his first four years as he continued to win for We The People! Throughout his 2020 campaign, we had no doubt he would win again and usher in another 4 years of winning for us, the people! During his campaign, we had many friends sending us articles and videos and many asking for our thoughts on what was happening in politics. We realized there was a vacuum for a community where we could share our ideas and stay up to date with what was happening. So, we decided to create this community in a private Facebook group called… Flyover Conservatives.
​
This group continued to grow and grow by the hundreds and then by the thousands. Throughout the 2020 election cycle, it became increasingly apparent that big tech was no longer disguising their disdain for conservatives and began to censor any right-leaning content. We survived being shadowbanned, made invisible to search, incorrectly fact-checked daily, but when the great purge of Twitter users and then entire platforms like Parler began to fall, we knew we needed to take action.
The future of tech and communication is questionable and instead of backing down to the overreach, we decided to double down.
---
This website will act as the central hub for Flyover Conservatives with our main arm being our Facebook group community.

Live events with the energy of a Trump Rally featuring guest speakers.

Flyover Friday Newsletter



Blog posts from members of the Flyover Family focusing on issues from marriage, parenting, cooking to even handling leftist bullies on college campuses.
Access to the best practices and ideas from throughout Flyover Country on how to not just survive what comes next, but to thrive. Be the hammer, not the nail!
So, sign up for the newsletter HERE and let's do our part to Keep America Great!
Welcome to the Flyover Family!

Freedom isn't Free…
But Flyover Conservatives is!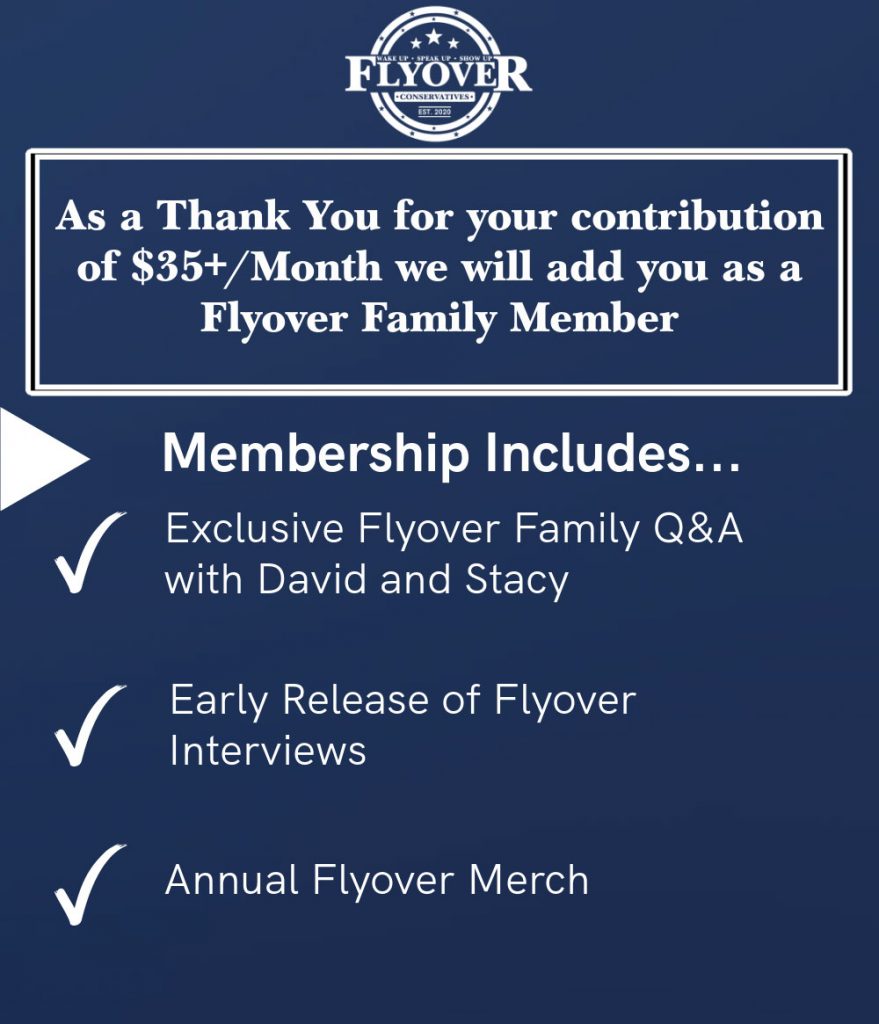 CONTACT US
info@flyoverconservatives.com
210 SW Market St.
Suite 107
Lees Summit MO, 64063
Text Us – 40509
Sign up for text updates! By participating, you agree to the terms & privacy policy (40509-info.com) for recurring autodialed committee and donation messages from Flyover to the phone number you provide. No consent required to buy. Msg&data rates may apply.